Inicio obras de edificio viviendas.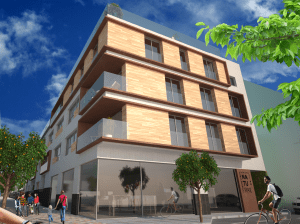 El pasado mes de Junio empezaron las obras de construcción de una nueva promoción residencial en Murcia (España). Es un conjunto de 43 viviendas y locales comerciales en la zona de mayor demanda comercial de la ciudad. La promoción disfruta de piscina comunitaria en la cubierta y jardines. Cuenta igualmente con aparcamiento y trasteros individuales en sótano.
El diseño responde a una interesante solución de distribución y zonas comunes con numerosos patios y fachadas vegetales.
The construction of a new residential development in Murcia (Spain) has recently begun. It includes forty three houses and a commercial area in one of the most prestigious neighborhoods in the city.
We have also offered in our project, a community pool on the deck and gardens. It has also garages and individual storage rooms in the basement. The internal distribution designs common areas with courtyards and vegetal facades.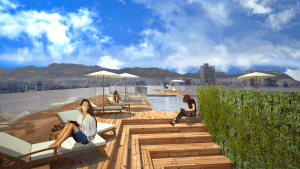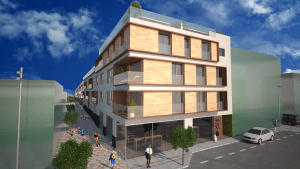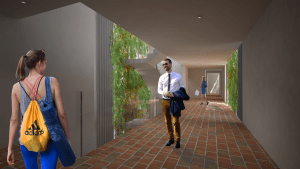 Il y a un peu plus d'un mois, les travaux de construction d'un nouveau développement résidentiel à Murcia (Espagne) ont débuté. C'est un ensemble de 43 maisons et locaux commerciaux dans la zone de la plus grande demande dans la ville.
La promotion de la piscine communautaire sur le toit et les jardins. Il a également des garages et des salles de stockage individuelles dans le sous-sol. La conception répond à une solution de distribution.